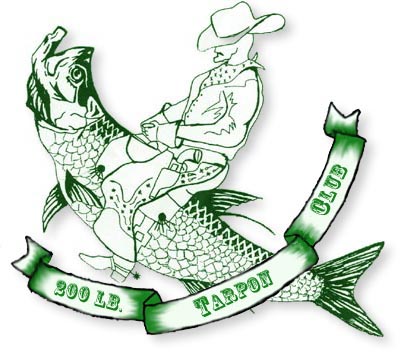 Welcome to the Bounty Hunter's 200 lb. Giant Tarpon Club. Club members achieve membership by catching and releasing the ultimate benchmark in tarpon fishing, a giant tarpon of 200 lbs. or more. The fish's measurements must be recorded and then entered into a mathematical formula of length time the girth squared, divided by 800. All fish documented here were released alive and well. We are missing several images of fish recorded over the years; if you have these images and the fish was recorded, please feel free to contact us for consideration.
Two Redundant Phone Lines To Best Serve You
(727) 597-0957 or (941) 404-6566


Send E-MAIL To Capt.RobertMcCue@Gmail.com
---
| Home | All About Tarpon Fishing | Snook | Featured Articles |
| About The Area | Species We Catch | Links | Flyfishing | Tarpon Guarantee

|
| 2015 GIANT TARPON FISHING CHARTERS SCHEDULE | Tarpon Tournaments | Our Locations |
| Frequently Asked Questions | Moons and Weather | Photos | In the News | 5 Reasons to Fish GiantTarpon.com |
| Testimonials | Florida Fishing Report | Video | Newsletter | The Lockjaw Tarpon Gaff | How & Why to Follow Us on Social Media |
This site contains tons of World Class Gamefish images. Please view the entire site to view these images.



Last Update 26AN15
Copyright 1991-2015 Bounty Hunter Florida Sport Fishing Charters & Guide Service Inc.©
All Rights Reserved. Do not reproduce or distribute in any form.