Extra! Extra! Read all about it!

The weather returned to a more favorable southeast flow this week and we were able to get a real good overlook of all that's happening. In a normal year we usually see the first of mild cold fronts cross the state in September. Though we are few weeks away from such event, things are shaping up for a great fall season.

The bait is thick and mixed with hatch to adult size sardines. Like peanut butter with jelly, this bait mixture is sure to feature its fall sidekick, Spanish mackerel and mango snapper. Though fishing for both species will peak in the next 6 to 8 weeks, the first scouts have arrived and showed up in our bag this past week.

As I reported a couple weeks back, snook are on the return to the east shoreline. Deepwater adjacent to grass flats that feature rocks, oyster bars, and potholes is where you'll find them. In addition, redfish, trout (some gators!), mango snapper, cobia, jacks, and flounder will share the same theater of probability.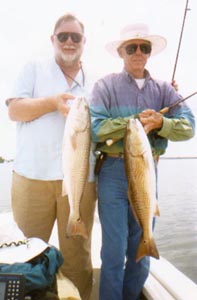 Since April I have been exclusively following the giant tarpon. I returned to our flats for a trip this week. With reports in the local media sideshows spreading unfavorable productivity, I was a little reserved in what was to be had. I started at dawn and threw my net one time and caught enough bait for 3 boats. I picked up my charter and dropped anchor on a favorite spot just minutes from the dock. For the next 2 ½ hours we experienced non stop action with redfish, snook, over sized trout, cobia, snapper, jacks, flounder and the odd ball sting ray. I scratched my head and asked myself "what the hey?"
In this present day wildfire of yesteryear seminar students becoming today's reporters, writers, hosts, and professional guides, credibility has become a confusing issue. It's easy for anyone to be brainwashed in believing inaccurate information. The moral of the story is to just go fishing. After years of falling back on what happened in years past under the same moon phases, tides, and time of year, will make you a better fisherman. It takes time (years) and is not something that can be mastered by reading, telephone fishing or watching television. I am disheartened to read of great red fishing on our flats featuring part time wannabe guides who were not to be found in the days of phenomenal 50 redfish outings. And so too the lack of redfish available this year as being just not true. Great summer snook haunts being exposed as free as easy come…easy go. It seems to never stop and only contributes to over fishing and down right confusing misinformation.
In Tampa Bay, there are plenty of tarpon for those wanting to put in some time casting plugs or bottom fishing with shad. Some days the fish are showing well, and the next day laying low. If you are confident the fish are there, keep working at it. Add in a little luck and you could be rewarded with decent action. Pompano are available around the structure in the passes, as well as snapper and mackerel.
Positive signs have already begun to show for a great fall season. But you don't have to wait till then. Fish early and late, the fish are there.
Screaming Drags and tired arms!!!