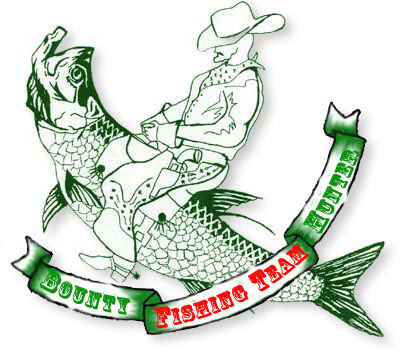 Join Capt. Robert McCue's Bounty Hunter Sport Fishing Team---it's Free!
Team Members will receive periodic newsletters and bulletins on our fishing/catching activity through out the year. Receive free and automatic entries for periodic giveaways in addition to staying informed on the Finest in Florida's Fishing
Two Redundant Phone Lines To Best Serve You
(727) 597-0957 • (941) 404-6566


Send E-MAIL To Capt.RoberMcCue@Gmail.com
---
| Home | All About Tarpon Fishing | Snook | Flyfishing | Florida Fishing Report |
| About The Area | Species We Catch | Links | 200 lb. Giant Tarpon Club | Our Locations |
| 2015 GIANT TARPON FISHING CHARTERS SCHEDULE | Tarpon Fishing Tournaments |
| Frequently Asked Questions | Moons and Weather | Featured Articles | 5 Reasons to Fish GiantTarpon.com | Tarpon Guarantee

|
| Testimonials | Video | In The News | Photos | The Lockjaw Tarpon Gaff ® | How & Why to Follow Us on Facebook and Twitter |
This site contains tons of World Class Gamefish images. Please view the entire site to view these images.



Last Update 28JAN15
Copyright 1991-2015 Bounty Hunter Florida Sport Fishing Charters & Guide Service Inc.©
All Rights Reserved. Do not reproduce or distribute in any form.