Florida Fishing

Florida fishing charters on the Florida west central and southwest Florida Gulf coast offer world class saltwater flats and backcountry Florida fishing. Gamefish such as tarpon, redfish, snook and trout, are year round prey to light tackle and flyfishing enthusiasts from around the globe. Florida fishing charters offer something for every angler, from novice to expert. Our Florida fishing charters are intensified by the local knowledge of Florida fishing guide Captain Robert McCue, a full time professional, 8-time world record breaking Florida fishing guide.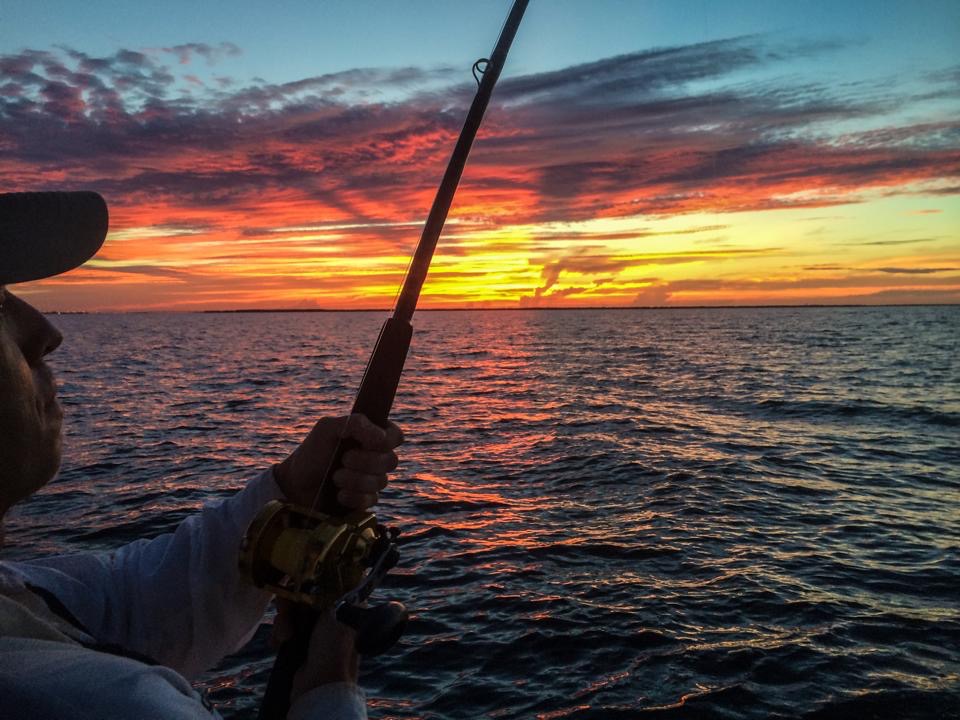 While Florida fishing in the inshore, nearshore, flats, and backcountry saltwaters of Tampa Bay, St. Petersburg, Clearwater, Boca Grande, Tarpon Springs, and the surrounding Orlando area (Disneyworld) you will be astonished by the beauty of the Gulf of Mexico and her surrounding tributaries. Relax and enjoy the posh Florida outdoors as Capt. McCue guides you with a professional stealth approach.

A noticeable change in the shoreline takes place as you travel northward from Tarpon Springs. The white sugar-sand beaches of the barrier islands
of Clearwater, St. Petersburg, and Boca Grande are replaced by gin-clear grass flats. With depths dropping about one foot per mile, these prestigious Florida grass flats extend as far as 10 miles out into the Gulf of Mexico and act as the home plate for the ultimate in fishing Florida flats and backcountry using light tackle and flyfishing methods. In the southern portion of our home fishing grounds, black mangrove lined creeks and rivers dominate the shoreline but get replaced by golden sawgrasses and spring- fed creeks as you travel northward.

Clear spring- fed creeks and the saltwater of the Gulf of Mexico create two unique features. First, the mix of fresh water and saltwater create delicate estuaries in which Florida gamefish mature and feed . Second, the mix creates hard bottom, oyster bars, rocks and plush seagrasses of all types. These natural structures serve as prime feeding areas for Florida game fish and act as a deterrent to the inexperienced who haven't spent years learning the water. Hence less fishing pressure, fewer fishing guides and more productive Florida fishing charters.
Our area of Florida is deep in history and has served as the fishing grounds of native Florida Indians and celebrities such as baseball legends Ted Williams and Babe Ruth. Small Florida fishing villages line the Gulf coast to the north. On our Florida fishing charters you may actually view the haunts of Florida Indian mounds, and the historical places of world famous Florida fishing guests. In addition, you may view your query in the gin-clear water before you cast....major intoxication!!!!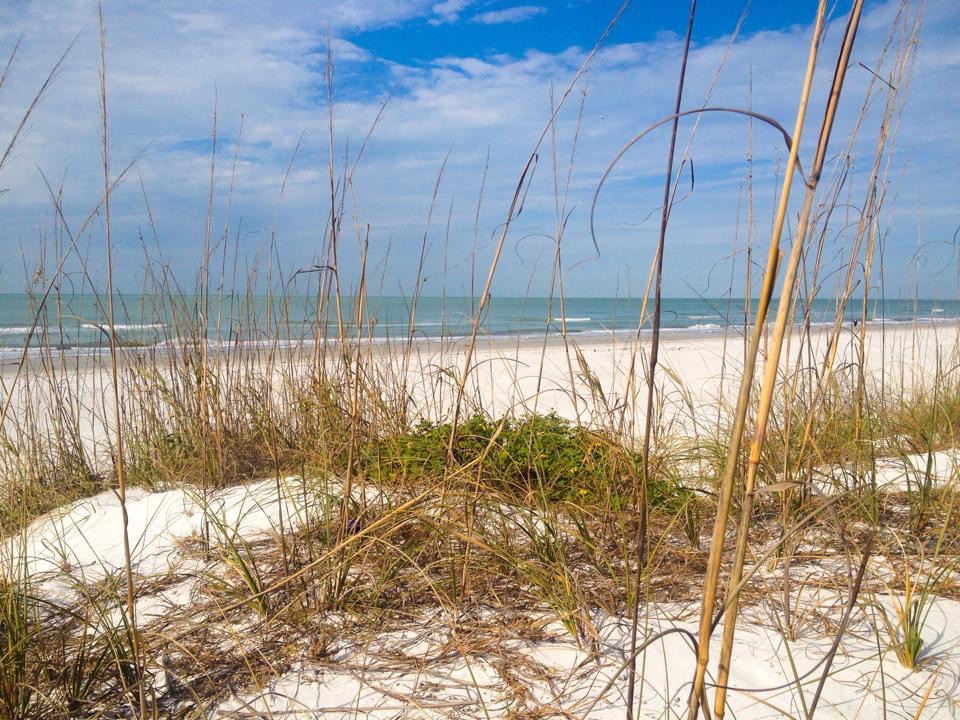 Experience the world's greatest giant tarpon fishing in Boca Grande. Fish world famous Boca Grande Pass or along the unspoiled Florida sugar-sand beaches and backcountry of Sanibel, Captiva, and Marco Island for Giant Florida tarpon. Walk the lairs of famous Florida pirate Jose Gaspar, and early Spanish explorers. Top of the line golf courses, outstanding shelling prospects, and the state's best parks and beaches are all available to you. Located between Sarasota and Ft. Myers, and 80 miles south of Tampa Bay...there is tons of fun to be had by the entire family in addition to fishing charters.

A great deal of wildlife can be enjoyed on our Florida fishing charters. Eight species of heron, three species of egrets, two species of ibis, ten species of terns and gulls, brown and white pelicans, Man-O-Wars, cormorants, sandhill cranes, osprey, American bald eagles, black skimmers, and on occasion roseate spoonbills frequent the area. Manatees inhabit the waters and are most often sighted during the winter and early spring. In the upper reaches of the rivers and springs, gators on occasion can be spotted sunning and basking along the shorelines.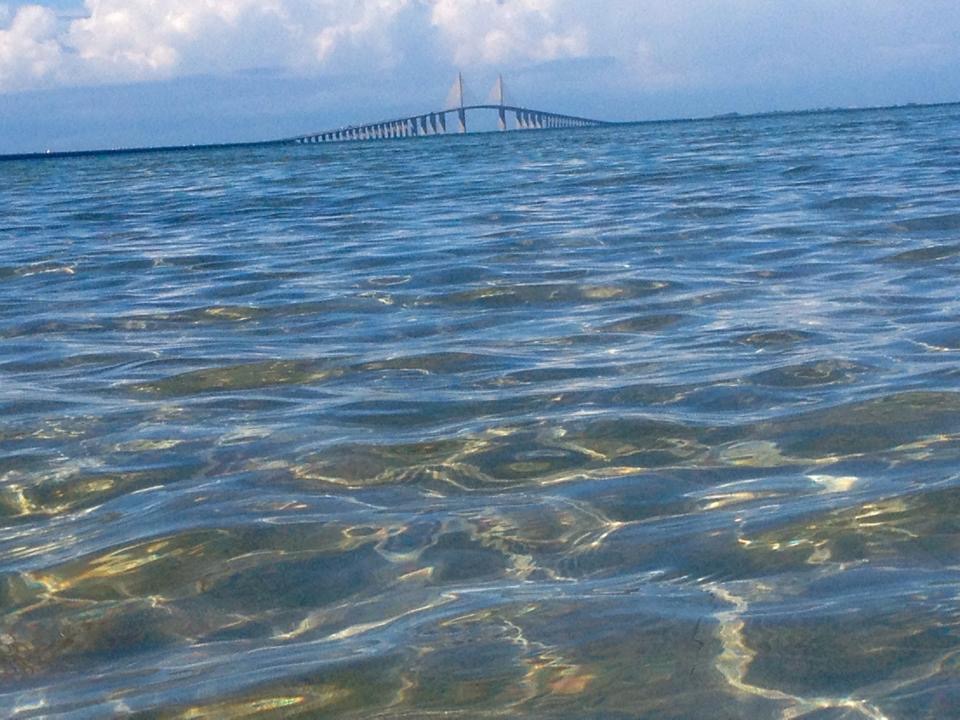 The water in this area of Florida is very shallow. For this reason we use a highly specialized flats boat to access the flats and backcountry waters our Florida gamefish frequent. The flats boat also offers the advantage of its mobility in the running of our fishing charters. The "Bounty Hunter" can be easily trailered to the fish and plays an essential role to the guide in following the tarpon along its migration paths from Boca Grande to Homosassa. Further, we are able to come to you for your convenience.

We are located two hours from the Orlando and Disneyworld attractions, 45 minutes from the Tampa attractions and the attractions at Homosassa and Weeki Wachee. Boca Grande is about a 1.5 hour drive from the Tampa International airport. Tampa offers professional football, baseball, hockey, soccer and arena football. Pro baseball spring training camps are numerous in the area. A dog track, the Seminole Indian Reservation, Busch Gardens and a casino boat are all within a short driving distance, as are some of Florida's best beaches and state parks.

We are best accessed from Tampa, Clearwater, St. Petersburg, Sarasota and Ft. Myers International airports. Restaurants and accommodations are numerous. Let us know of anything we do to make your Florida vacation most comfortable. Please visit our HOME PAGE and follow the links for a complete overlook of our Florida fishing guide and charter services.

For Immediate Florida fishing booking Information, please feel free to contact us
Call or Text (727) 597-0957
Office (941) 404-6566

Send E-Mail To Capt.RobertMcCue@Gmail.com
---
| Home | All About Tarpon Fishing | Snook | Flyfishing | Florida Fishing Report | Tarpon Guarantee |
| About The Area | Species We Catch | 200 lb. Giant Tarpon Club | Our Location | Video |
| Frequently Asked Questions | Moons and Weather | 2020 Giant Tarpon Fishing Schedule |
| In The News | How & Why To Follow Us on Social Media | Photos |
---
Florida Fishing
New January 2, 2020
Copyright 1986-2020
All Rights Reserved. Do not reproduce or distribute in any form.