Mid July - Thanksgiving
"Post Spawn" Tarpon Charters Are Our Specialty.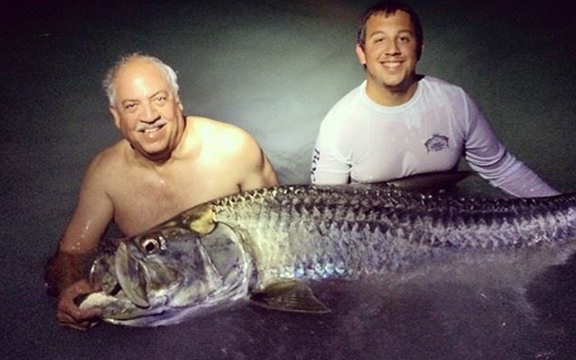 You may hear that that the "tarpon season" is over during this time while searching the Internet. This is the best time of year to avoid the crowds and fish tarpon during their post spawn stage of migration. While May and June offer the classic "As Seen on TV" casting to large school in emerald green water, our tagging results will prove, we catch more tarpon post spawn during the summer than we do in the spring.
Post spawn tarpon inhabit the Charlotte Harbor Estuary for one reason, to feed in regaining lost body fat from the rigors of spawning. The tarpon are hungry and very receptive to live bait and to those who love to fish tarpon by casting/trolling artificial lures on bass tackle. For fly fishermen, the waters are dark and often require "blind casting" areas of rolling tarpon. For this reason, the fly-fishing for tarpon at this time is best suited for hard-core fly-fisherman.
Fish our Juvenile Florida Tarpon (20-60 Lbs.) Year Round On Ultra-Light Tackle In The Backwaters.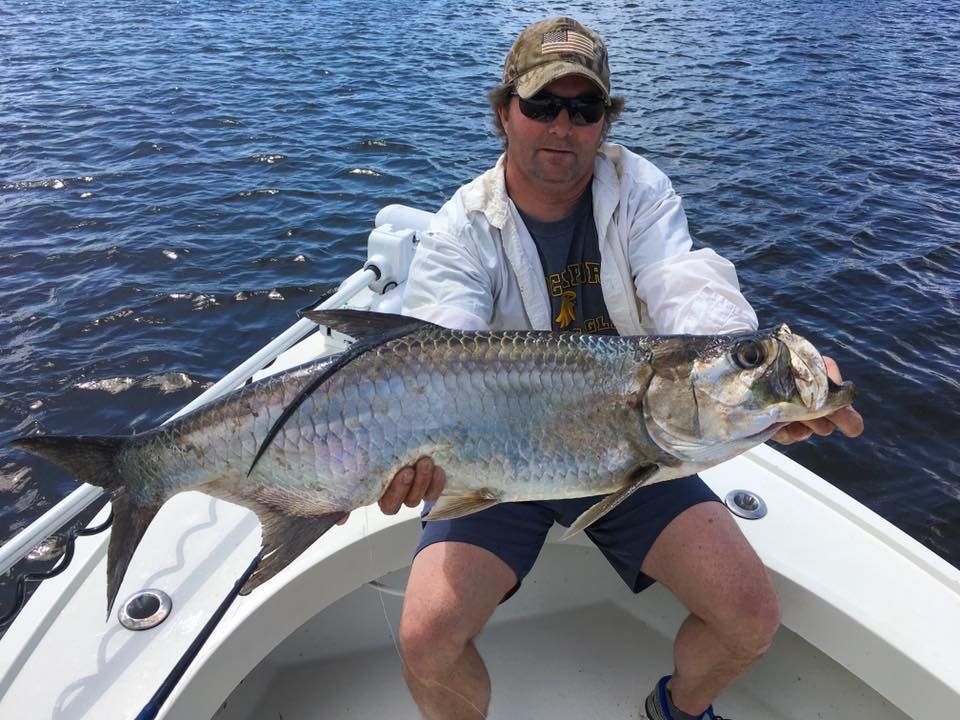 Fish with the original finder of these backyard baby silver kings. "Grand Slam" Tarpon, Snook, Redfish, Trout attempts on Full Day Trips.* Flyfishing Charters Available.
*As featured in the July 1997 Florida Sportsman magazine, "Triple Slam". Legendary writer Herb Allen, testifies to his eyewitness account to a Grand Slam for each of the three anglers with Capt. Robert McCue on a one day fishing trip & the camera rolling.
---