Florida fly Fishing in Saltwater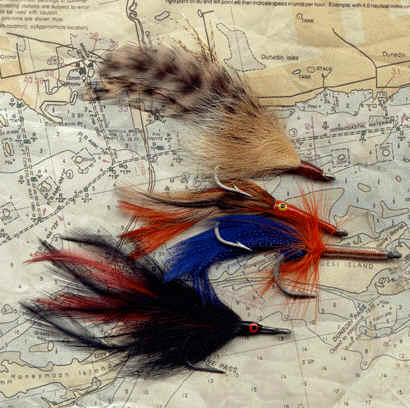 Florida fly fishing in saltwater is available on all gamefish we target aboard the Bounty Hunter. Instruction and fly tackle are provided by request or as needed. Many flyfishing enthusiast enjoy using their own fly tackle and tying their own flies. We suggest you call ahead with your intentions and get advice on recommended fly fishing saltwater tackle, fly lines and flies. Confirming your desired specie with the timing of your trip is also suggested.

Despite the relative apparent difficulty of fly fishing in saltwater, it's actually simple. Anyone with the desire to learn... can fly-fish. Flyfishing may take a lifetime to master, but there is no reason you can't cast well enough to catch some of the Florida species available to our guests. One thing that should not be confused though, is saltwater fly fishing is not necessarily the most productive way to catch fish here as it is many tiny streams around the world.
We encourage our charter guest to be free and frank with their intentions prior to their fishing trip. We suggest that those who wish to pursue Florida game fish that may require long accurate casts and are unfamiliar with things such as "double-hauling" to ask for instruction prior to getting in front of the fish. Instruction always goes much smoother when your knees are not rattling!!!

Florida fly Fishing in Saltwater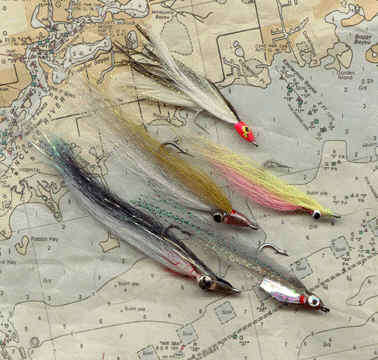 We are always pleased to accommodate those who wish to pursue IGFA world records. Our fly fishing in saltwater features the fish that meet the potential. In fact we pride ourselves with 8 IGFA saltwater fly fishing world records and guided Tampa Tribune outdoor editor Frank Sargeant to one of his own.

We are always set up to the specs of the IGFA. Our saltwater flats, backcountry and nearshore waters are teaming with potential world records.

You never know....you may be the next person to be fly fishing in saltwater and break a World Record aboard the Bounty Hunter!
Tampa Bay, Clearwater, St. Petersburg, Tarpon Springs, Homosassa, Bradenton, Sarasota, Boca Grande, Port Charlotte....we're in perpetual pursuit for Florida's Best Fly Fishing oppurtunities.

Send E-Mail To Capt.RobertMcCue@Gmail.com
Call or Text (727) 597-0957
Office (941) 404-6566
---
| Home | All About Tarpon Fishing | Snook | Flyfishing | Florida Fishing Report | Tarpon Guarantee |
| About The Area | Species We Catch | 200 lb. Giant Tarpon Club | Our Location | Video |
| Frequently Asked Questions | Moons and Weather | | 2020 Giant Tarpon Fishing Schedule |
| In The News | How & Why To Follow Us on Social Media | Photos |
This site contains tons of World Class Gamefish images. Please view the entire site to view these images.
Florida fly fishing in saltwater

New January 2, 2020

1986-2020 Copywrite Capt. Robert McCue
All Rights Reserved. Do not reproduce or distribute in any form.